Would you like to ...
... relax and get away from your stressful everyday life? Would you like to rejuvenate for future endeavors? Are you yearning for long walks on the beach, romantic sunsets and candlelight dinners? Do you value clean air, good infrastructure and interesting cultural events?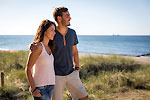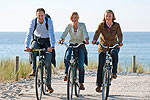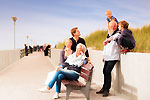 Welcome to Graal-Müritz, the traditional health spa on the Baltic coast.
Webcam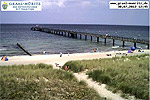 The weather on the coast is very often different than forecasted. One of our lifeguard towers is equipped with a webcam that provides a new image every 5 minutes. This might give you a better "picture" of what the weather looks like in Graal-Müritz and you can pack accordingly for your Baltic visit.
zum Webcambild (in German only) >>
Tourismus- und Kur GmbH · Rostocker Straße 3 · 18181 Graal-Müritz · Phone +49 38206 7030
© 2013 ISuMA